We will stop support rapid/gator.net filehost forever because they ban a our staff account.
All files were deleted rapidgator links will be replaced with "seekvn.com"

Udemy – Create Iconic Characters With Blender!
Posted on Oct-26-2023 02:56 | by
cod2war
| 10 views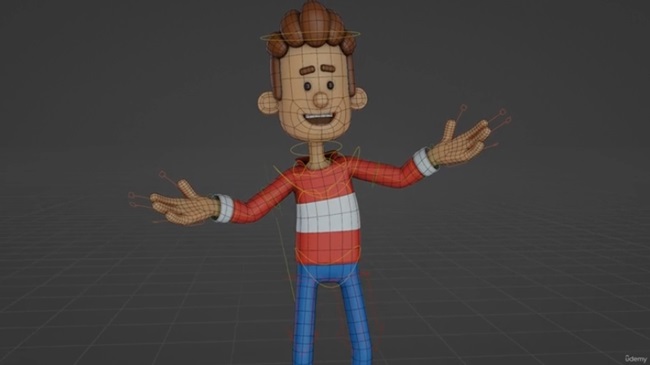 Udemy – Create Iconic Characters With Blender!
Duration 10h 9m Project Files Included MP4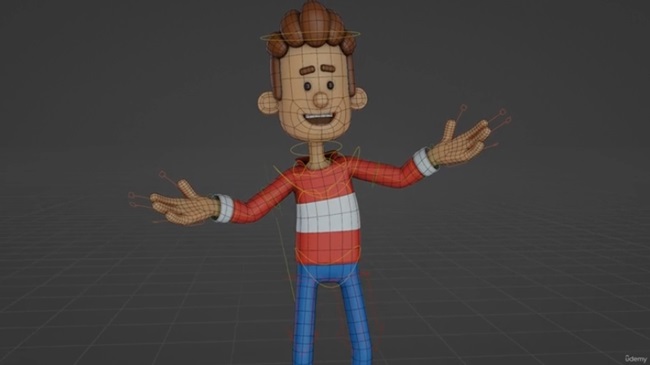 Udemy – Create Iconic Characters With Blender!
Duration 10h 9m Project Files Included MP4
What you'll learn
Know the Blender interface.
Learning to create and transform objects.
Polygonal modeling techniques and tools.
Character modeling techniques.
Creating materials for your character.
Learning to use the Rigify Addon to create a character's body rig.
Using Drivers and Shape Keys to create a character's facial rig.
Hello and welcome to the course Create Iconic Characters with Blender!
In this engaging and focused course, you'll have the opportunity to learn the essential techniques and tools of polygonal modeling in Blender to create memorable 3D characters from scratch.
This means you'll be guided through Blender from the very beginning. In the first section, you'll be introduced to the interface and learn to use the fundamental tools for navigation, creation, and transformation of objects. Additionally, you'll be challenged to create a simple project of an animated robot to apply and solidify the knowledge gained.
In the second part of the course, we'll begin the 3D character modeling from scratch. You'll learn how to set up references in the interface and model each part of the body. Furthermore, you'll be introduced to a simple and effective approach to create different pieces of clothing for your model. Later on, we'll delve into creating materials to add color and life to your creation.
After completing the modeling of your character, you'll learn to use the Rigify addon to create an animation skeleton for your character's body. Additionally, we'll explore the use of Shape Keys and Drivers to create controls for facial expressions. This will allow you to create customized poses and expressions, preparing your character for animation!
If you've always dreamed of creating your own 3D character, don't miss this opportunity and enroll now!
Who this course is for:
Designers
Ilustrators
Content Creators
Digital Artists
Related News
Add Comment
Information

Users of Guests are not allowed to comment this publication.