Notice: Europeup just paid us, so we continue support Europeup links.
Domestika – Illustrated Character Design and World Creation
Posted on Jun-15-2021 19:23 | by
Admin2
| 137 views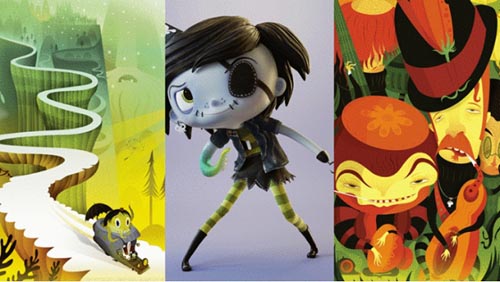 Domestika – Illustrated Character Design and World Creation
Duration 5h 18m Project Files Included MP4
==========
Info:
Learn how to create original characters and envision the environment they inhabit
There's creativity within you and within everybody. But even though a creative mind may have all the tools it needs to conceive something great, creative blocks are real, and escaping them requires work. In this course, illustrator and character designer Nathan Jurevicius will shake up your creative juices by sharing his personal approach to creating unique and meaningful illustrated characters and how to envision the worlds they inhabit.
Discover the basics on getting inspired and learn a special way of developing characters that have a rich backstory. Through the exercises he proposes, not only will you become a better draftsman and illustrator, but also a more resourceful creative.
Nathan discusses his ideas on creativity, looking at best practices in gathering diverse information and cohesively displaying it to form thought maps. Examine what makes a good idea and how to generate them. He will show you his personal approach to help sharpen your skills in character and world-building using theoretical and practical methods that will ultimately make you a better creator.
Spoken Language:- English
Subtitles:- Eng, Por, Ita, Ger, Spa, Fre.
Related News
Add Comment
Information

Users of Guests are not allowed to comment this publication.