We will stop support rapid/gator.net filehost forever because they ban a our staff account.
All files were deleted rapidgator links will be replaced with "seekvn.com"

Udemy – Blender – Jewelry creation
Posted on Oct-26-2023 02:55 | by
cod2war
| 16 views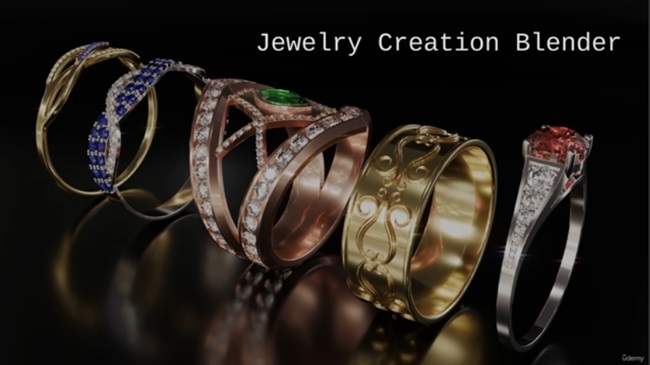 Udemy – Blender – Jewelry creation
Duration 13h 6m Project Files Included MP4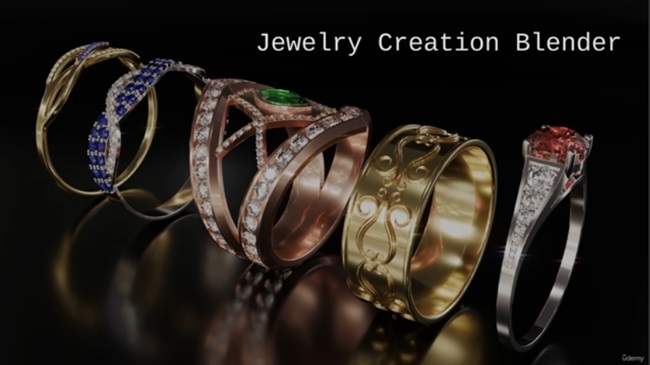 Udemy – Blender – Jewelry creation
Duration 13h 6m Project Files Included MP4
Info:
What you'll learn
Learn jewelry-specific modeling techniques in Blender
Use the Jewelcraft addon to optimize workflow
Know how to use an object library provided in the course
Produce a photorealistic image or video rendering for a client
Produce an exportable 3D object for production in a foundry or 3D printing
In this training we will discover the process of creating Jewelry with Blender. We will take as examples the creation of several designs of rings and pendants. Each of the examples will be exportable and usable by professionals in the sector.
This training will allow you to discover a complete workflow with the functionalities of Blender associated with the Jewelcraft addon for Jewelry. All the tools used in this training are open source and therefore free.
This training is divided into 6 chapters which will help you discover the tools necessary to achieve all forms of jewelry creations.
In the first chapter we will discover the jewelcraft addon and all its tools for jewelry creation. Once these notions have been acquired, we can move on to the to Blender's specific tools in chapter two. In chapter 3 we will discover the use of an object library to optimize the creation process. Chapter 4 will be devoted to image and video production, then we will export our models for production or 3D printing in Chapter 5. In chapter 6 we will be able to use all the concepts acquired to model 3 rings and a pendant until export and image production.
As a extra in this training you will also find a complete library of objects ready to be used in the asset browser to facilitate your creation process. These objects can be used without restrictions for your projects as long as you do not share them.
Source files are included in the training to facilitate learning.
With this training you will be able to push your workflows limits and liberate your creativity for jewelry creation.
Thank you for appreciate my work and happy training!
Who this course is for:
Graphic designers wishing to broaden their skills in modeling and rendering
Jewelers and jewelers looking to showcase and produce custom designs with a free tool
Related News
Add Comment
Information

Users of Guests are not allowed to comment this publication.