We will stop support turbobit.net filehost from September 01, 2022.
So, don't buy or renew premium for this filelhost.
Udemy - The Complete 3D Cinematic City Of Dragon for Metaverse & NFT
Posted on Sep-30-2022 23:46 | by
cod2war
| 87 views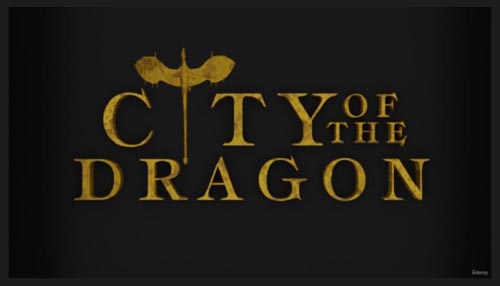 Udemy - The Complete 3D Cinematic City Of Dragon for Metaverse & NFT
Duration 6h 30m MP4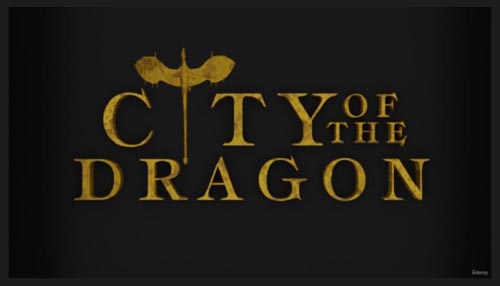 Udemy - The Complete 3D Cinematic City Of Dragon for Metaverse & NFT
Duration 6h 30m MP4
Info:
What you'll learn
3D modeling tips
How to improve 3D Modelling ability
3D Texturing tips
Blender 3D practical use
Creating 3d models suitable for METAVERSE technology
Creating 3d models in accordance with NFT technology
Designing 3D NFT Art
Realistic assets modeling that we watch in science fiction and fantasy movies
In this course we will model a Magnificent, Cinematic 3D City Of Dragon with Blender 3D. In this Course, we will start a practice-based learning process by jumping into modelling practices with Blender. Working with Realistic Textures, we'll let you gain Expertise-level Blender skills! Of course, we will first get to know the Blender 3D program, then we will make excellent models. This course is an excellent resource for anyone who loves to learn and wants to advance the field of 3D modelling. 3D modelling is mainly used in animation movies, games, VFX (Visual Effects) creation, NFT collections and Metaverse Projects. Blender, on the other hand, is one of the incredible software that can do great work in all these areas. Plus Blender is completely FREE! And This course was created with the most current version of Blender software.
Bring your dream 3D fantasy project to life! Specialize in Blender and improve your skills with the practical information in this course. Learn Realistic 3D modeling, which is the main support of movies and series in the genres of Sci-Fi & Fantasy & Action & Adventure, with this course. You can always contact me for my support in the learning process!
What distinguishes this course from others is that it has a sculpting section.
We will learn to design 3D scenes, which are the most important part of science fiction, action and thriller-themed productions that look like a fantastical land you watch in movies, and at the same time look realistic. And of course, the best advantage is that you always have the opportunity to contact me and forward your questions while you learn new information in my courses.
In this lesson, we will create models for NFT and Metaverse projects with Blender 3D, one of the 3D modelling programs.
Now if you're ready, let's move on to the most frequently asked questions.
What is NFT?
The technology known as NFT, that is, Non-Fungible Token, proves the belonging of a picture, video, the sound or physical entity it represents. In other words, it helps us to own all virtual content. As a matter of fact, this technology is not so new, NFTs, whose foundations were laid in Ethereum in 2017, have become one of the most popular topics in the crypto money industry in 2021.
After completing this course, you will receive a certificate of attendance for completing the course!
Related News
Add Comment
Information

Users of Guests are not allowed to comment this publication.