Notice: We won't support Europeup anymore. Don't buy this host premium
Learn Squared - HUD Animation with Ryan Cashman
Posted on May-17-2022 21:33 | by
cod2war
| 88 views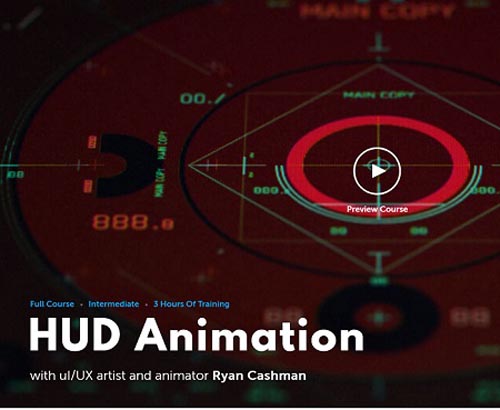 Learn Squared - HUD Animation with Ryan Cashman
Duration 3h 42m Project Files Included MP4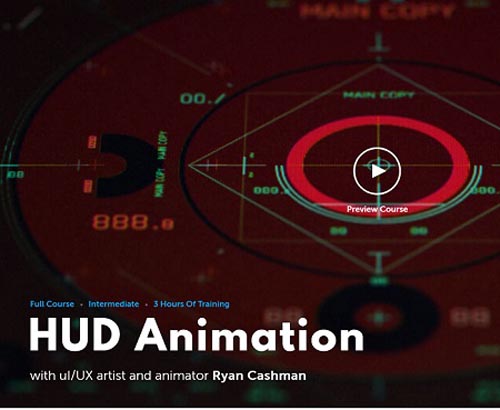 Learn Squared - HUD Animation with Ryan Cashman
Duration 3h 42m Project Files Included MP4
Info:
Animation workflows with ease and simplicity.
Bring your HUD and UI designs to life in this After Effects-focused course by industry veteran Ryan Cashman. If you have an interest in animating HUDs for feature films or AAA video games, this course will be a perfect solution for you.
Lesson 1
After Effects Basics
The first step on your journey of HUD Animation begins with learning the basics of Adobe After Effects. Ryan will cover all of the tools in his kit for bringing UI/UX animations to life, such as working with assets from other softwares, adding effects, modifying layers and properties, and some introductory animation workflows.
Lesson 2
Mattes and Channels
Unlock the power of mattes and channels within After Effects. In this lesson, Ryan will cover his techniques for building a series of black and white animations to drive complex transitions and effects. Utilizing these methods, you'll be able to quickly generate variation within your HUD animations without complicating your workflow.
Lesson 3
Advanced Techniques
This lesson is all about the nitty gritty. Here you'll dive deep into a HUD design and begin animating complex details to bring your designs to the next level. Ryan will cover the power of shape layers within After Effects, techniques for animating text and numbers, and outline a few expressions to drive these assets.
Lesson 4
Finishing Touches
Take your animation to the finish line. Right out of the gate, you'll learn advanced expressions which can utilize proximity to drive animations and how to simply generate complex details. Ryan will then cover After Effects' powerful 3D layer system and camera techniques to add depth and final polish to your HUD animation.
Related News
Add Comment
Information

Users of Guests are not allowed to comment this publication.