Notice: We won't support Europeup anymore. Don't buy this host premium
Blendermarket - Transportation - Car and Vehicle Rigged Library Addon v4
Posted on Jan-10-2022 01:40 | by
cod2war
| 40 views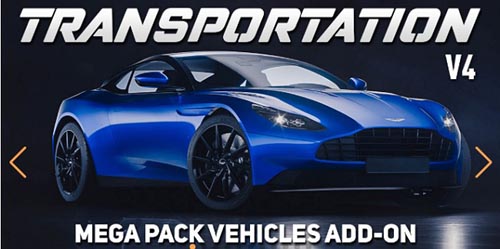 Blendermarket - Transportation - Car and Vehicle Rigged Library Addon v4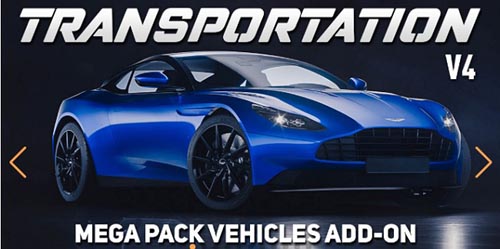 Blendermarket - Transportation - Car and Vehicle Rigged Library Addon v4
Info:
TRANSPORTATION - CAR AND VEHICLE RIGGED LIBRARY ADDON FOR BLENDER v4
Best Add-on 78 Car and Vehicle rigged for Blender - Cycles and Eevee - HD and LOWPOLY !
Transportation is a complete Blender add-on (2.80+,2.90, 3.0+ and more) that does not only help manage a huge library of HD vehicles and cars rigged on Blender. but also, shaders, hdri and backplates. With Transportation you can create incredible images in few seconds! It is ideal for architects, designers, and CG artists.
Transportation contains more than 78 HD models of vehicles of all kinds: Truck,sport car, SUV cars, 4X4, airplane, motorcycle, bicycle, classic car, sedan cars, urban car, public transport, tractor, rally, boat, emergency car, electric car, formula 1, leisure vehicle.
In 2 clicks, choose your vehicle category from the 78 HD models PBR READY and import it into Blender, change the color of the car using our already configured car paint or create your own car paint with our editor.
More than 65 HDRI are included in the pack, professional HDRIs optimized for Blender. no slowdown, no crash, it's fast and super realistic.
Add a backplate, more than 300 available, in the background to embed your car in an image and get a photorealistic rendering in seconds!
Transportation is compatible with Eevee but also with Cycles!
Related News
Add Comment
Information

Users of Guests are not allowed to comment this publication.