We will stop support rapid/gator.net filehost forever because they ban a our staff account.
All files were deleted rapidgator links will be replaced with "seekvn.com"

Naked Cyber Punk Futurist Sci Fi Girl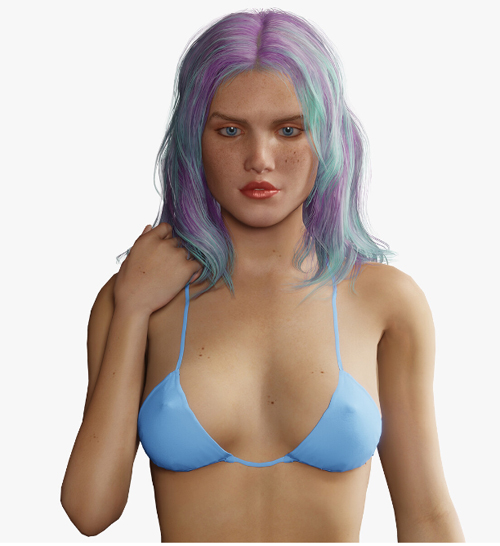 Naked Cyber Punk Futurist Sci Fi Girl
Naked Cyber Punk Futurist Sci Fi Girl
Introducing our latest masterpiece, a meticulously crafted 3D character model that's ready to breathe life into your iClone and Character Creator projects. This exceptional character offers a level of realism and detail that will elevate your animations and simulations to new heights.
Key Features:
Unparalleled Realism: Our character model boasts stunning realism, from lifelike facial expressions to meticulously crafted body features. Every detail has been painstakingly designed to bring authenticity to your projects.
High-Quality Textures: Immerse yourself in the world of high-definition textures that capture the finest nuances of skin, eyes, and clothing. The level of detail is astonishing, making this character a true work of art.
Versatile Compatibility: Seamlessly integrate this character into your iClone and Character Creator projects. It's rigged and ready to go, making animation a breeze.
Expression and Emotion: Enjoy full control over facial expressions with our advanced blend shape system. Create a wide range of emotions and reactions to suit your storytelling needs.
Endless Possibilities: Whether you're working on games, animations, or simulations, this character is a versatile addition to your toolkit. Explore its potential in various scenarios and watch your projects come to life.
Elevate your creative endeavors with a character that's built to impress. Experience the future of 3D character design and storytelling with this extraordinary model. Don't miss out on the opportunity to take your projects to the next level.
https://www.patreon.com/Hamzakhaloui/shop/62418
Warning! You are not allowed to view this text.
Related News
Add Comment
Information

Users of Guests are not allowed to comment this publication.