Notice: We won't support Europeup anymore. Don't buy this host premium
CinePacks - Film Matte FX
Posted on Nov-10-2021 17:17 | by
cod2war
| 118 views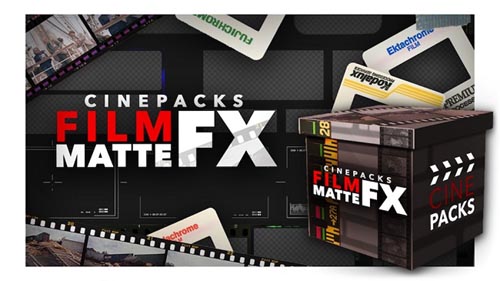 CinePacks - Film Matte FX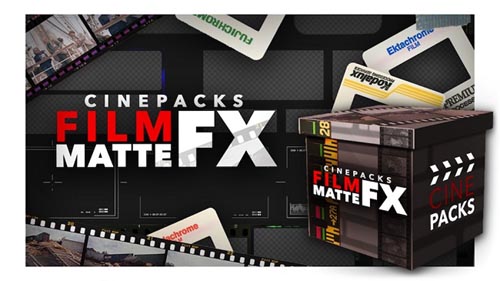 CinePacks - Film Matte FX
Info:
THE BIGGEST FILM MATTE PACK - - - OVER 200+ ASSETS
Our new Film Matte FX pack is one of our biggest packs yet. It has over 200 assets of the best vintage and modern film mattes, transitions, viewfinder overlays, split screen effects, and popular aspect ratio letterboxes.
We sourced authentic 35mm film and scanned them ourselves in 4K.
Just drag & drop these transparent PNG or MOV files straight over your footage and instantly get unique film looks.
FILM TRANSITIONS
One of our favorite assets in this pack are the easy-to-use animated film matte transition effects.
This pack includes 18 unique 4K Alpha channel film transitions that can be used with any kind of footage. These transitions are perfect to give your edits that vintage film look when editing. Perfect to use with the film matte overlays in music video edits, promo videos, and more!
SPLIT SCREEN MATTES
Get creative with our unique split screen mattes. We have included PNG and animated Alpha .Mov split screen mattes to use in your edits.
Our animated split screen mattes will give your footage a unique film vintage aesthetic that give the classic picture in picture effect!
INCLUDES THE MOST POPULAR AND COMMON ASPECT RATIO LETTERBOXES!
Recreate the looks and aspect ratios from your favorite Hollywood movies from the past and present! Authentic and accurate aspect ratios including Academy Ratio, VistaVision, Academy Flat, Cinemascope, Cinerama, Ultra Panavision 70mm, (The Netflix favorite) Univisium, Full Frame 35mm, and even 4x3 SDTV looks.
COMPATIBLE WITH:
Premiere Pro, After Effects, Final Cut Pro X, Davinci Resolve & Most Other Editing Programs
Related News
Add Comment
Information

Users of Guests are not allowed to comment this publication.