Notice: We won't support Europeup anymore. Don't buy this host premium
ArtStation - Hard Surface Trim Sheet Tutorial by Tyler Smith
Posted on Sep-20-2019 02:40 | by
cod2war
| 613 views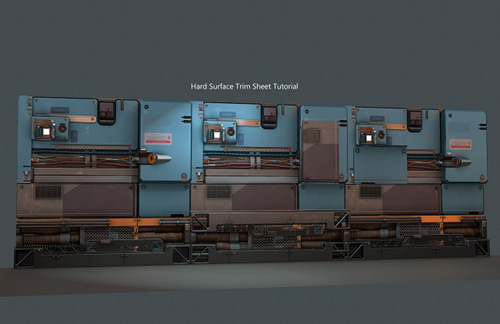 ArtStation – Hard Surface Trim Sheet Tutorial by Tyler Smith
Duration 2h Project Files Included MP4
Info:
Hard Surface Trim Sheet Tutorial by Tyler Smith.
A full run through of creating a tilling hard surface trim sheet texture from scratch using maya, Zbrush and Photoshop.
Showcasing techniques for poly modeling in Maya and boolean/insert techniques in Zbrush.
Concluding with showing the workflow of transferring the Zbrush sculpture to a low res game engine friendly mesh for texture tilling and rendering in Marmoset.
Skill Level
Intermediate Level, you should be familiar with the basic menus and workflows with Zbrush, Maya, Photoshop, and Marmoset
Contents:
-120 minute walk through covering the entire sculpture from scratch in Maya, Zbrush to final low res mesh render in Marmoset.
-1080 Resolution
-Low res Static plane meshes
-Maya poly modeling file
-Zbrush (4R8) files
-Photoshop files of texture maps generated for low res mesh
-Marmoset web file and scene file (Marmoset Toolbag 3)
Related News
Add Comment
Information

Users of Guests are not allowed to comment this publication.